The home of Consett Air Cadets
Are you up for fun, adventure, incredible experiences and making new friends? Are you looking for something to give you the edge in life? Then welcome to RAFAC, better known as the 'Air Cadets'. We're part of a UK-wide cadet force with more than 40,000 members aged between 12 and 20 years.
We're sponsored by the Royal Air Force and can give you hands-on experience of activities and courses that will challenge and develop your skills to help you succeed in whatever you want to do.
As a cadet you'll have the opportunity to do things that others only dream about. Want real flight experience? No problem. How about heading out on adventurous training and camps, sometimes overseas? Normal for cadets. Competitive sports, drill, shooting, music, abseiling, engineering projects? Our list of activities is long, varied and open to all cadets. Yes it's a challenge, but that's what life's all about.
We do it all, at 1409 (Consett) Squadron.
Owing to our extremely succesful recruitment campaign of 2023 resulting in cadet numbers of 50 plus, our next recruitment evening will take place next year, in 2024. 
This will be Wednesday 11th September 2024.
Want to know more about what we do and what our information evening is all about? Follow the link below!
With numbers like these, the Royal Air Force Air Cadets truly is no ordinary hobby.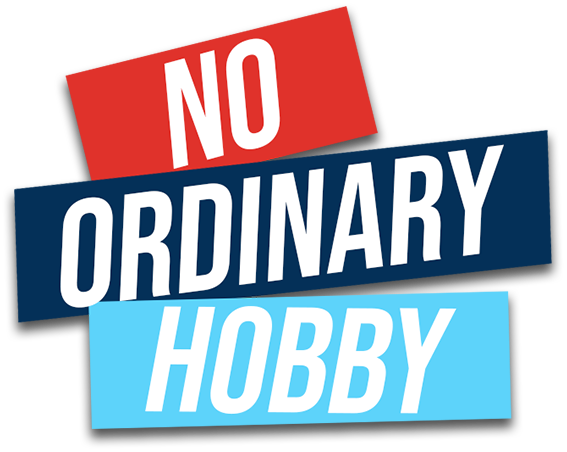 Science, Technology, Engineering and Math's (more commonly referred to as STEM), empowers individuals with the skills to succeed and adapt to this increasingly complex, changing, technological world. STEM is intended to lead to innovation necessary to sustain our economy, as it is increasingly becoming the cornerstone for many modern industries.
The Squadron played host to numerous visitors, both members of the 2 AAP's, members of the civilian committee, and RAFAC officers representing Durham/Northumberland Wing. The evening started with a presentation by OC 1409, and Flt Lt Bateson RAFAC, all about the RAFAC, how we can incorporate STEM, and how the investment that both AAP's made will benefit current and future cadets in the years to come.
Following the presentation, we showcased our suite to all, which has the capability of, but is not limited to:
3D modelling and designing, and the ability to 3D print models once designed.
E-Sports gaming on 10 PC's, which is becoming increasingly popular with both the RAF having recently formed an official E-Sports team, and now becoming an Olympic sport.
10 desk based flight simulators within the PC suite, and 2 VR based flight sims for further immersion. All of which can communicate directly to a main (staff ran) Air Traffic Control server, and be able to visually 'see' other aircraft.
10 stations at which e-learning can be delivered, as our cadets work through their classification examinations. The PC stations can also be utilized for navigational planning for our DofE expeditions and adventure training.
Various upgrades to our main 'navigation' sim, including the addition of a touchscreen instructor panel to control all aspects of the simulation, including weather, time, approach training, and realistic failures.
2 interactive 'SMART' screens on wheels, which can be positioned in classrooms for engaging/interactive lectures and training.
We would like to once again place on record our sincerest thanks to both Stanley Area Action Partnership, and the Derwent Valley Area Action Partnership for allowing this project to become a reality, and enable us to continue to deliver vital training to our current cadets, and furthermore into the future.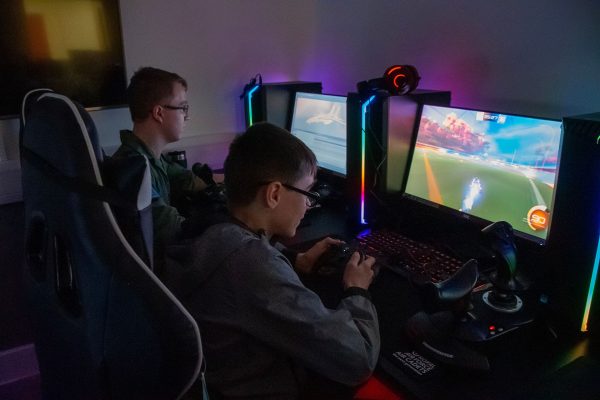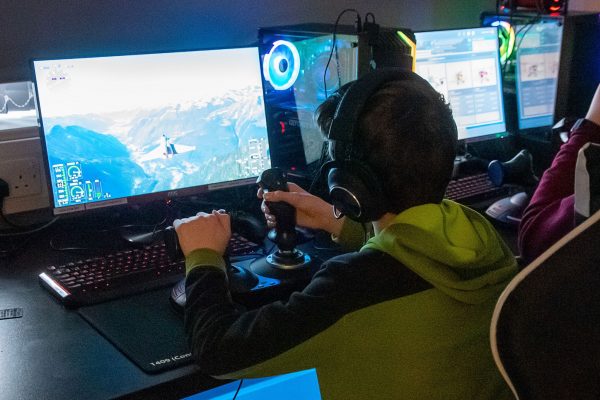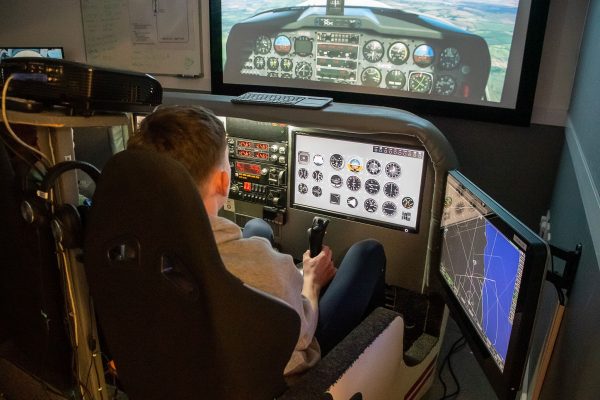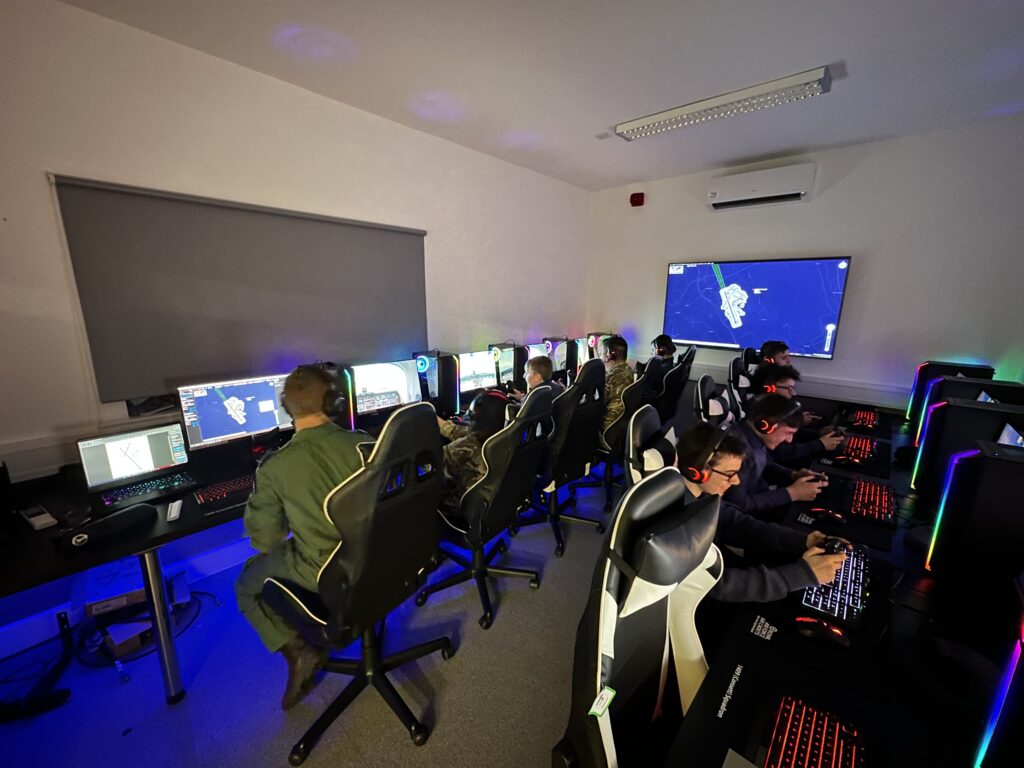 Our latest community engagement
On Saturday 30th October, Cadets and Staff from 1409 (Consett) Squadron embarked on a 12 endurance hour, in aid of the charity Clowns in the Sky.
Split into 18 legs, our cadets flew our simulator over 1000 miles from the northern most airfield in the UK, John O'Groats, to the southern most point of Land's End. In the cockpit, the cadets flew with a fully qualified pilot, (Flt Lt Blount/CI Ullathorne), and realistic enroute air traffic control provided by FS Campbell Andrews from RAF Brize Norton. Along the way, we visited many military airfields as well as some civilian, either landing or 'flying past' at the majority.
Meanwhile, whilst not flying a leg, the cadets and many members of staff hopped onto an exercise bike, in an attempt to achieve a culmative total of the same distance of 1000 miles, effectively racing the aircraft.
On the day, the cycling team pipped the aircraft at the posts by a time of approximately 45 minutes ahead, but as the sun begin to set and our aircraft was cleared to land from the break at Land's End, our total sponsorship value had been revealed.
The cadets had raised over £2500 alone from their sponsorship efforts, with the total raised rising to well in excess of £5000. A truly remarkable achievement from all involved!